Dr. Sassan Gholiagha
---
Postdoctoral Researcher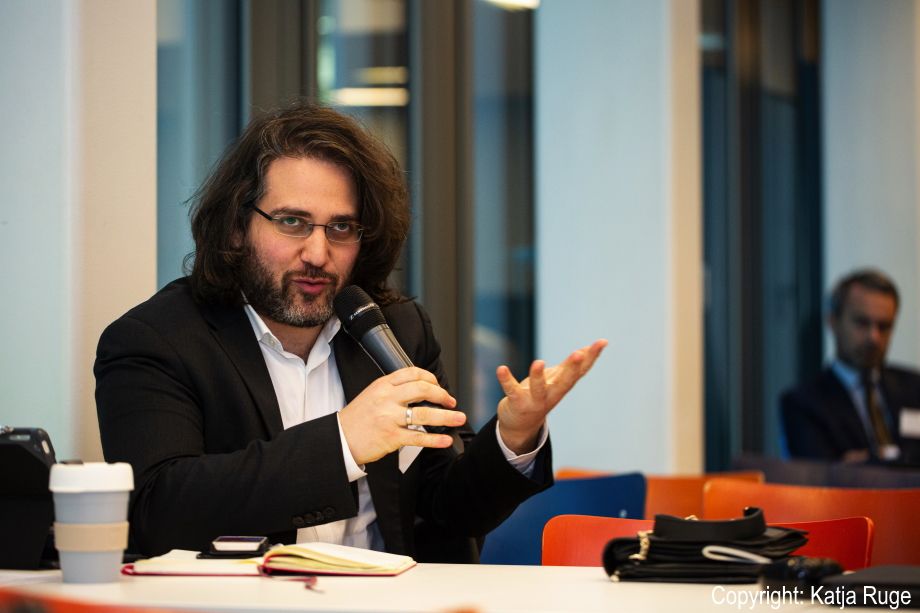 Curriculum Vitae
---
Sassan Gholiagha studied political science and sociology at the University of Osnabrück (2003-2008) and diplomacy and international law at Coventry University (2008-2009). He researched and taught at the University of Hamburg (2010-2017), the WZB Berlin Social Sciences Research Center (2017-2021) and the Technical University of Braunschweig (2021) before joining the European New School of Digital Studies (ENS) as part of the SKILL team in December 2021. In Hamburg, he served as the Managing Editor of Global Constitutionalism - Human Rights, Democracy and the Rule of Law and worked as a researcher at the Chair of Political Science with a focus on global governance at the University of Hamburg. In 2016, he graduated with a PhD from the University of Hamburg with a thesis on "The Humanization of international relations – Prosecution, Protection, and Killing". At the WZB Berlin, he was a postdoctoral research fellow in a DFG-funded project on norm collisions. In Braunschweig, he worked as a lecturer and researcher at the Institute of International Relations.
His research interests are: international relations theory (especially constructivist and feminist approaches), norms research, international security, international organizations and interpretivist methods. Empirically, he works on questions of the use of force in global politics, the responsibility to protect, international criminal law, drones and targeted killing, international drug control and human trafficking.
His research has been published in journals such as the International Journal of Human Rights, the International Journal of Political Theory, Global Constitutionalism, and Global Society. He is the author of "The Humansation of Global Politics: International Criminal Law, the Responsibility to Protect, and Drones" (Cambridge University Press, 2022).