Reinvent

digital


future
HIGHEST SCIENTIFIC STANDARDS:
INTER- AND TRANSDISCIPLINARY
The challenges of the digital transformation require innovative and interdisciplinary research approaches.
The ENS deals with the interrelations between European society (including law, business and politics) and digital technological development in research and teaching. Central analytical terms at ENS are "power" and "design". Both terms describe semantic fields that are filled with different content depending on the discipline, but act as "boundary objects" for inter- and transdisciplinary collaboration.
The concept of power refers to issues of human and technical agency, political dominance and platform hegemony, but also empowerment and contestation. It describes structures and contexts of social action, of power shifts and of new ways of empowerment triggered or mediated by digital technology. The concept of design, in contrast, addresses the shaping of digital technologies, of their surrounding institutional and normative order, and the transformation of related structures and contexts.
Both concepts address pertinent conditions and challenges of the digital transformation and help researchers at ENS to build on common analytical ground. All five professorships at ENS relate the analysis of changes in power and design to the question of the interrelation between technological change and European integration.
Our ENS fellowship program "Datafication in European Societies" is designed for postdoctoral researchers active in one of our core disciplines (economics, law, social and political sciences) and ready to build and expand international research collaborations.
Join our young and dynamic group of researchers and apply for:
An ENS Postdoc Fellowship (up to four years after your PhD)
An ENS Visiting Professor Fellowship (four or more years after your PhD)
The duration of the stay usually varies between two and six months. Successful applicants will be provided with a full grant corresponding to the applicants' level of professional experience, as well as working space in fully equipped offices, logistical support and access to the interdisciplinary research landscape of ENS.
This email address is being protected from spambots. You need JavaScript enabled to view it., including a CV and a reference contact, a description of your research project of up to five pages, detailed preliminary work and the intended timeline of your research at ENS.
The ENS Fellowship Program "Datafication in European Societies" is a project of the European University Viadrina, funded by the Dieter Schwarz Foundation.
Fellows
---
This email address is being protected from spambots. You need JavaScript enabled to view it.
Prof. Dr. Alla Kozhyna
1 April - 30 June 2023

Alla Kozhyna is Doctor of Science in Public Administration and Professor of the Department of Public Management and Administration at the National Aviation University in Kyiv, Ukraine.
Her current research focus is on digitalization in public spheres and digital inclusion as a challenge for European societies and governments, including the improvement of digital literacy for public servants and the influence of digital technologies on the quality of life of vulnerable and marginalized populations.
As a Visiting Professor at ENS, she works on a comparative study of European countries with the aim to strenghten German-Polish-Ukrainian scientific cooperation. She is hosted by Professor Jan-Hendrik Passoth at the Chair for Sociology of Technology.
This email address is being protected from spambots. You need JavaScript enabled to view it.
This email address is being protected from spambots. You need JavaScript enabled to view it.
Prof. Dr. ROBERT Geisler
19 September 2022 - 10 February 2023
Professor Robert Geisler is doctor habilitated in sociology, Associate Professor in Governance and Public Policy at the University of Opole, Poland and expert evaluator in the EU funding program Horizon 2020. In recent years, he has been involved in a number of research projects in the fields of entrepreneurship and innovation, networked organizations, organizational culture, business ethnography and big data analysis.
As a Visiting Professor at ENS, he will analyze sharing economy case studies as examples of digital entrepreneurship in the EU. He is hosted by Professor Jan-Hendrik Passoth at the Chair for Sociology of Technology.
This email address is being protected from spambots. You need JavaScript enabled to view it.
This email address is being protected from spambots. You need JavaScript enabled to view it.
Dr. Justyna Stypinska
18 July - 17 October 2022
Justyna Stypinska has recently worked as a researcher and lecturer at the department for Sociology at Freie Universität Berlin. She has completed her PhD at the Jagiellonian University in Kraków on the topic of "Ageism in the labor market. A sociological-legal analysis." Her research focuses on multiple forms of age discrimination and age inequalities in contemporary societies, especially in their most recent digital forms.
At ENS, she is hosted by Professor Ulrike Klinger at the Chair for Digital Democracy and is conducting research on age bias in algorithms and artificial intelligence, as well as ageism in tech industry and Silicon Valley.
This email address is being protected from spambots. You need JavaScript enabled to view it.
This email address is being protected from spambots. You need JavaScript enabled to view it.
Prof. Dr. Dariusz Jemielniak
09 May - 22 June 2022 | 03 October 2022 - 30 January 2023 | 06 March - 27 March 2023
Prof. Dr. Dariusz Jemielniak holds a professorship of Management in Networked and Digital Societies at Kozminski University and is a faculty associate at the Berkman-Klein Center for Internet and Society at Harvard University. Moreover, he is a Board of Trustees member of the Wikimedia Foundation in San Francisco, and a corresponding member of Polish Academy of Sciences.
During his time as a Visiting Professor at ENS, he will be working on collecting comparable datasets from German social media in the areas of medical, scientific and political disinformation, and collaborate with PhD researchers on a Thick Big Data approach.
This email address is being protected from spambots. You need JavaScript enabled to view it.
This email address is being protected from spambots. You need JavaScript enabled to view it.
Dr. Mennatullah Hendawy
01 March - 15 May 2022
Mennatullah Hendawy is a postdoctoral researcher affiliated with the Department of Urban Planning and Design, Faculty of Engineering, Ain Shams University in Cairo.
As an interdisciplinary urban researcher, she is working at the intersection of cities, technology and sustainability with a focus on visualization, digitalization and mediatization. At ENS, she is hosted by Prof. Ulrike Klinger at the Chair for Digital Democracy. 
This email address is being protected from spambots. You need JavaScript enabled to view it.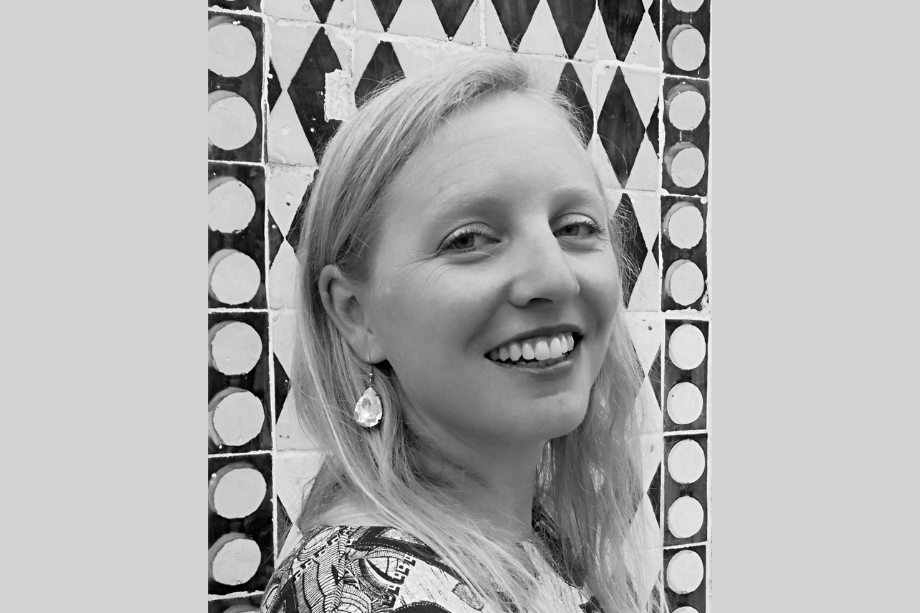 Dr. Nina Amelung
01 March - 30 April 2022
Nina Amelung has completed her PhD in Sociology at TU Berlin in 2018 and is currently affiliated with the Social Science Department of the University of Lisbon, Portugal. At ENS, she was working on her current project "Social and political implications of transnational biometric databases in migration and crime control (AFFECT)" and extend research collaborations linked to the STS MIGTEC network co-initiated with ENS researcher Dr. Silvan Pollozek.
Check out the interview about her stay at ENS on the Viadrina homepage.